Typical sapphire processing steps in our factory are as follows: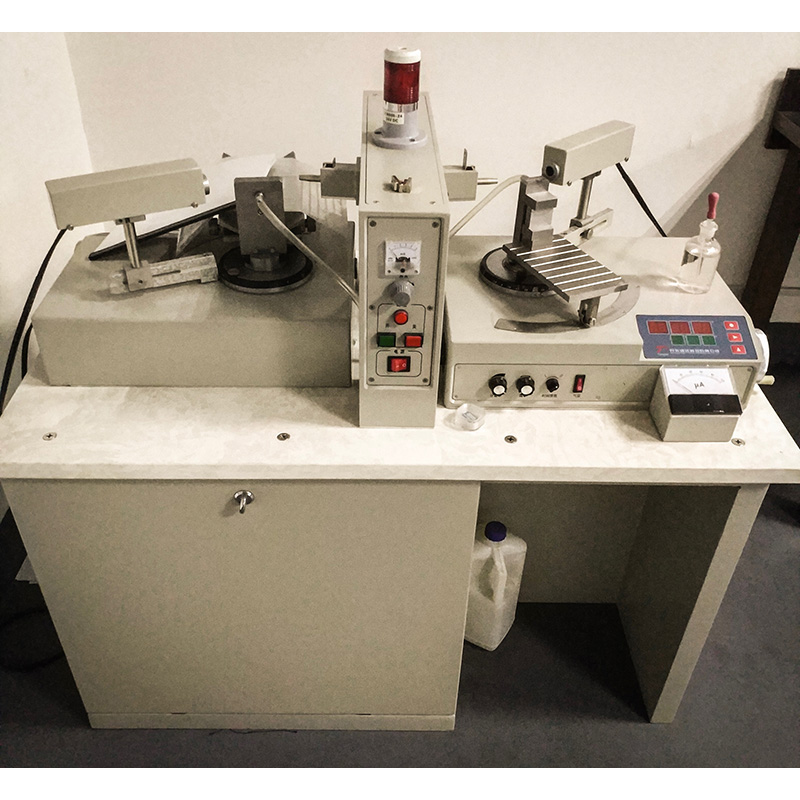 X-Ray NDT Crystal orientation apparatus
First, we use crystal orientation instrument to detect crystal orientation,and then we will mark the orientation as customer's requests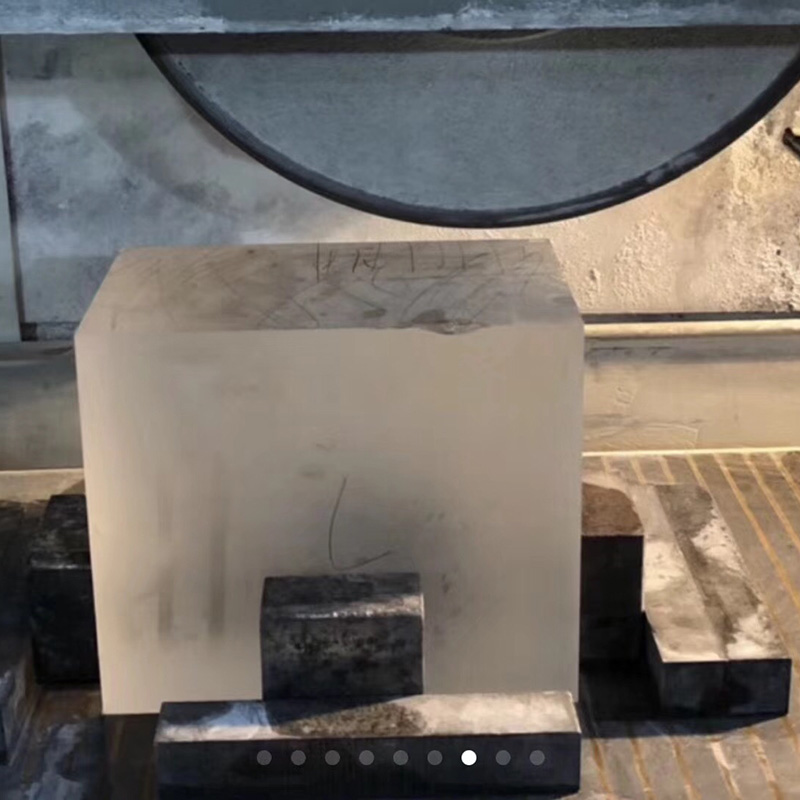 Then we will slice the sapphire brick, the thickness is close to the finished product, but reserve the removal layer thickness required for grinding and polishing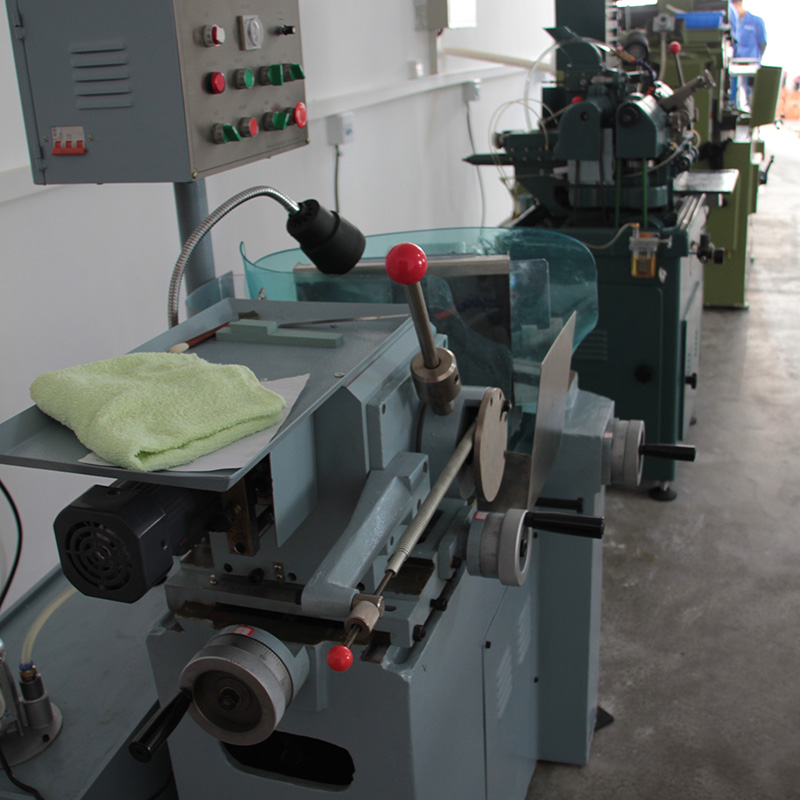 If the final product is round shape, then we will round the cut square or round flat sheet to bring the roundness of the product to the required level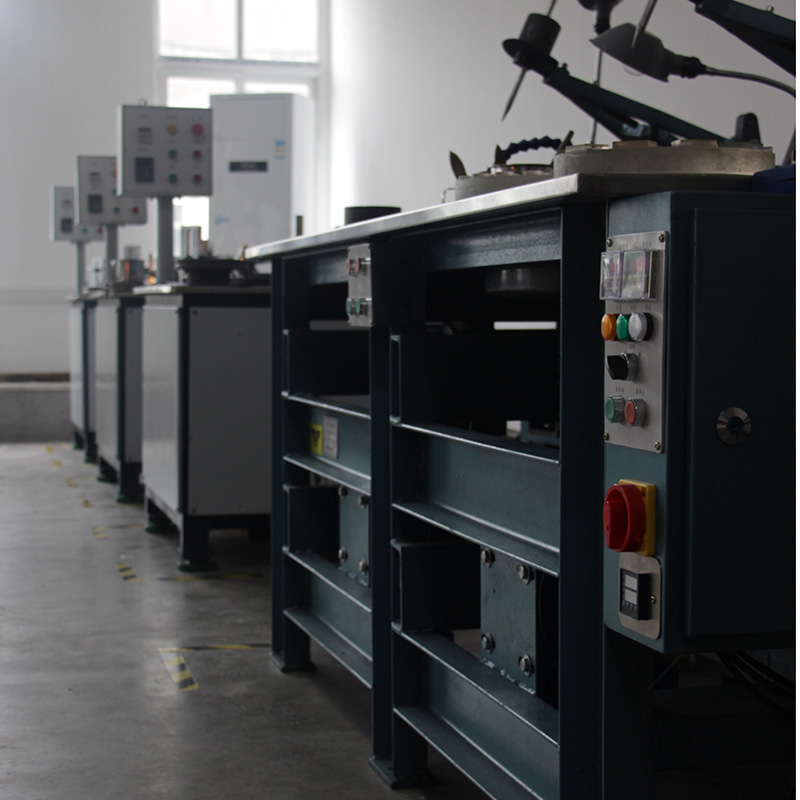 After finishing all the previous work on the shape, we will processing the surface of the product from grinding,Depending on the degree of demand for machining accuracy, we use two different processes, single-sided grinding or double-sided grinding.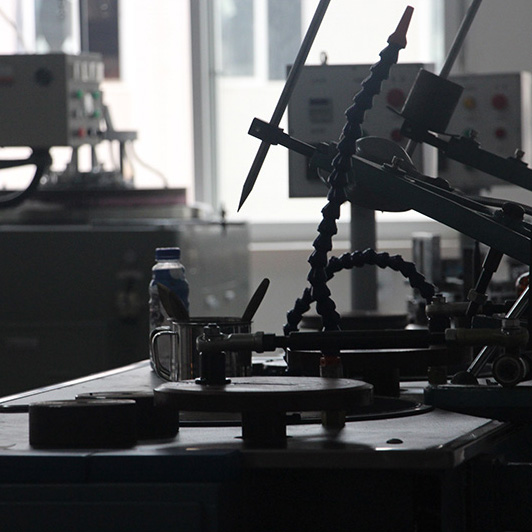 Single-side grinding & polishing machine
Single-sided grinding takes longer and is suitable for products with high surface requirements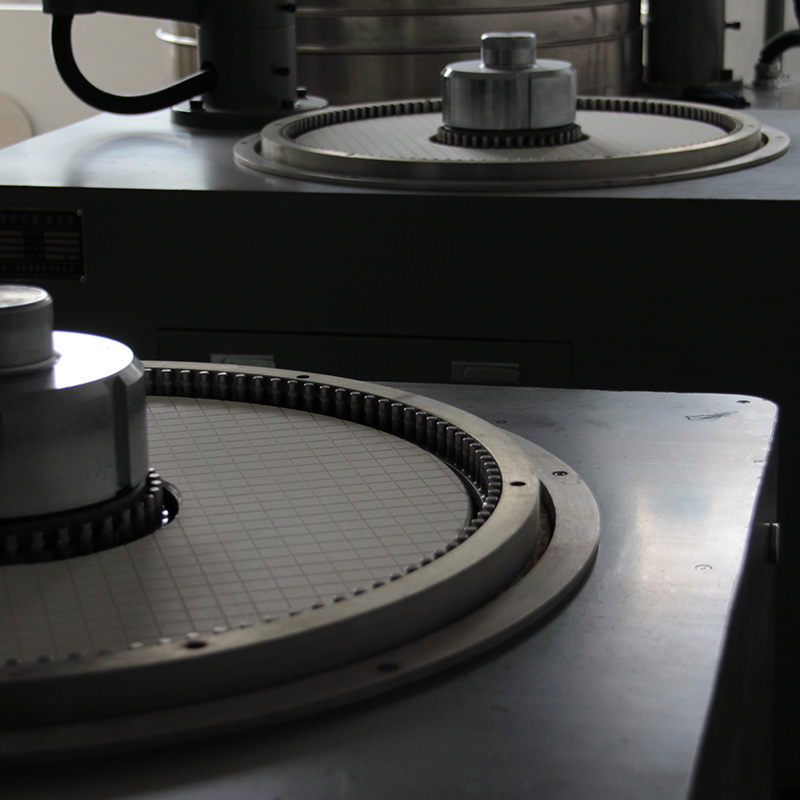 Double-sides grinding & polishing machine
Double-sided grinding processing is faster than single-side grinding, it can complete two surface grinding on the same time, and the product parallelism of double-sided grinding is better than that single-side grinding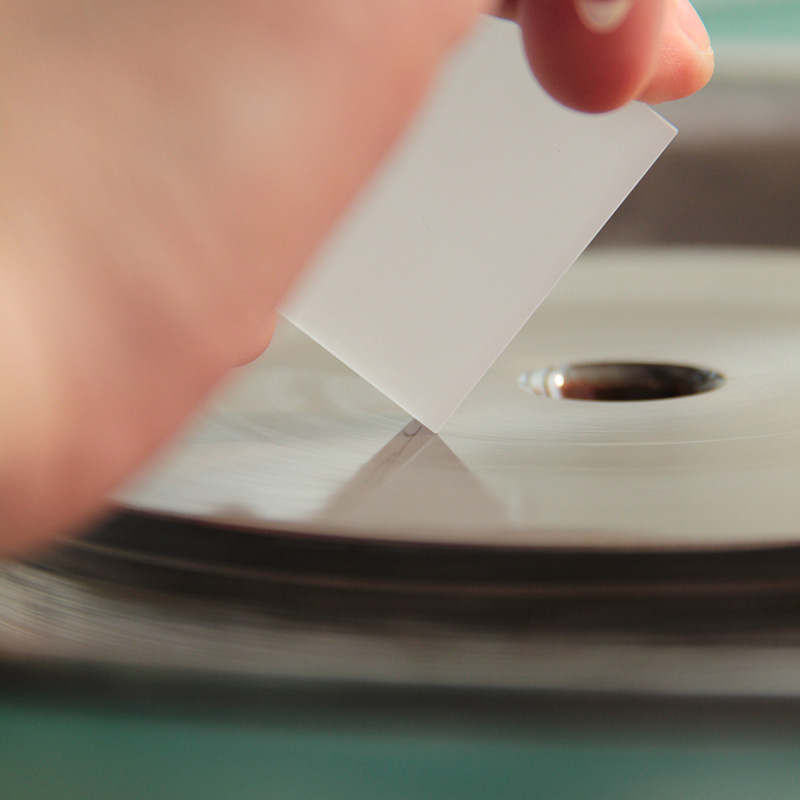 Chamfering can effectively avoid the bad effects of edge collapse on product grinding and polishing in the process of machining,It also protects workers from cuts when transporting products.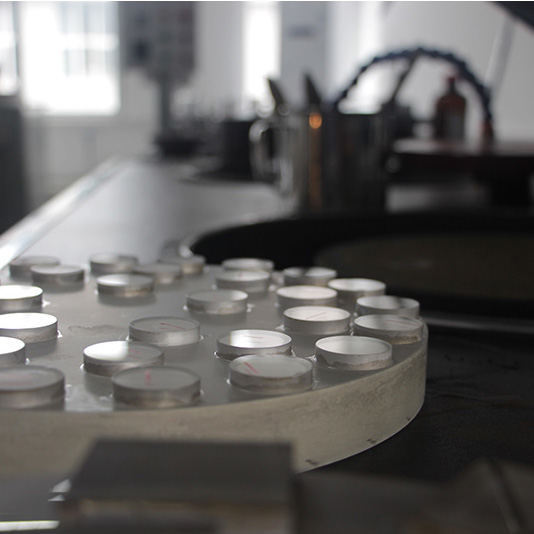 Fine grinding process workpiece
After finishing the first grinding process, it will enter the second grinding, fine grinding process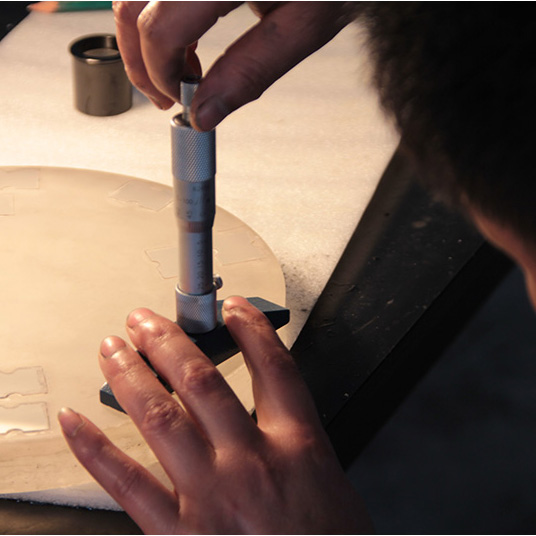 When the fine grinding process complete, we need to measure the thickness and make sure it is in the tolerance of finished product. Thickness will not change during polishing process, so the thickness after fine grinding should be within the requirements of the finished product.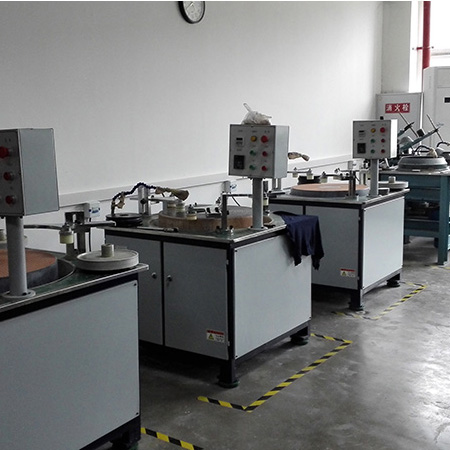 If the surface quality of the fine grinding product can pass the inspection of our skilled workers, then it enters the final stage of processing, polishing. Same with grinding, we will use two different polishing methods depending on the customer's surface quality requirements.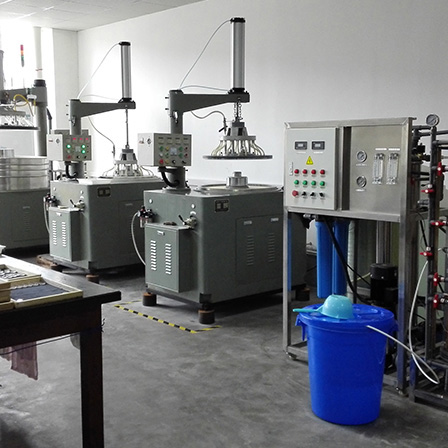 Double Polishing Room And Ultrapure Water Equipment
Double-sided polishing can greatly reduce the time required for polishing, while eliminating the processing steps of the adhesive plate, so it is usually used in the surface quality requirements are not high, but the processing quantity is large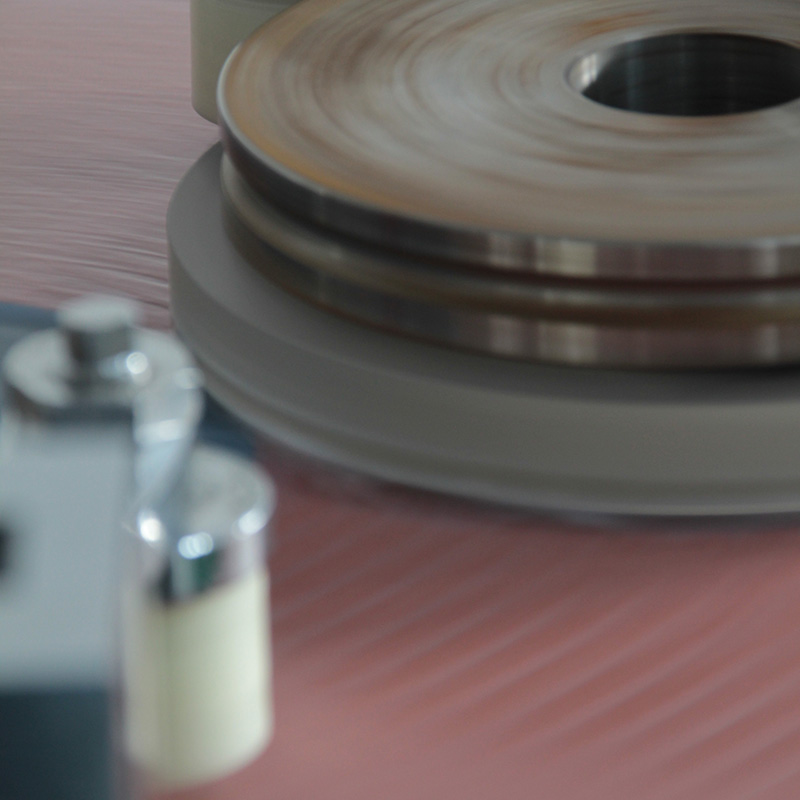 For products with high surface quality requirements, it is often necessary to process one-sided on a single-sided polishing machine to reduce the variables that need to be controlled in the processing process, and high-precision surface types often need to be adjusted and processed repeatedly to obtain, which also determines why the price of high-precision products is much higher than the general precision of the product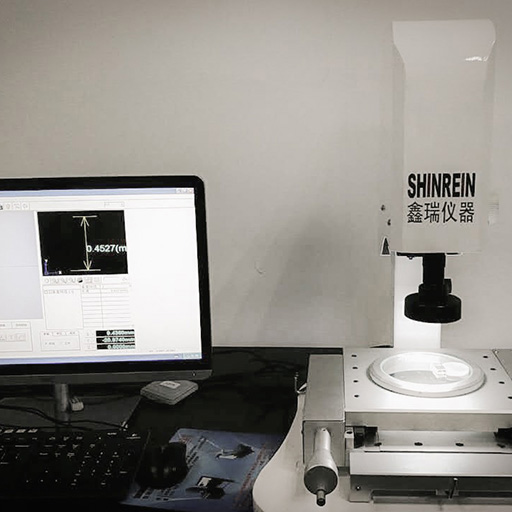 After processing and cleaning, the product is sent to our quality inspection center for a series of tests to ensure that the finished product meets the customer's design requirements. Of course, the finished product testing here does not represent all our testing procedures and quality assurance means, Product testing will run through the entire process,mainly as Dimensions, roundness, parallelism, verticality, angle, surface flatness.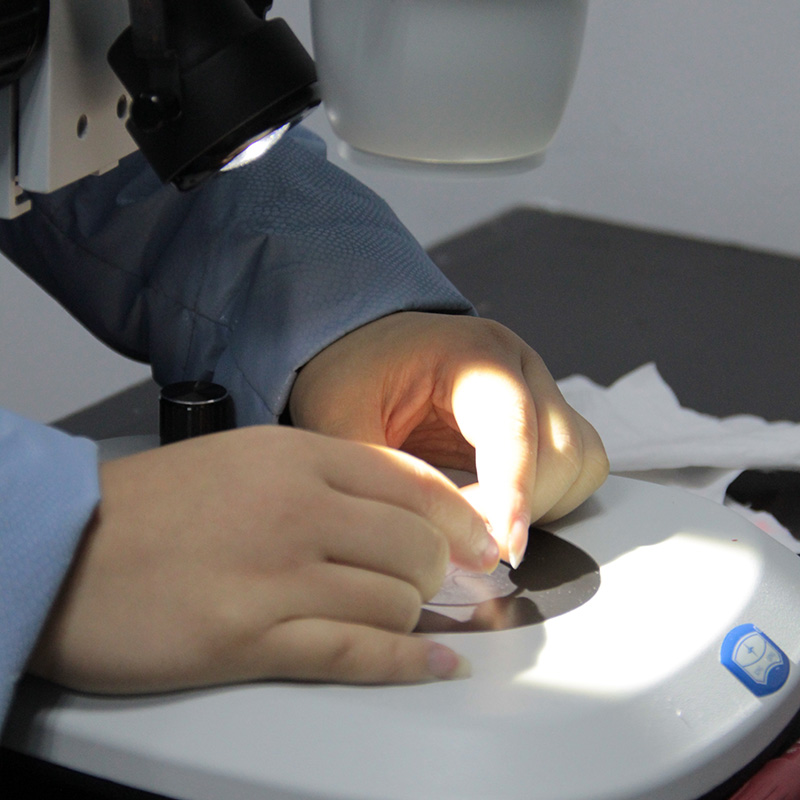 We use standard optical inspection lights and microscopes to check for scratches and spots on the surface of the product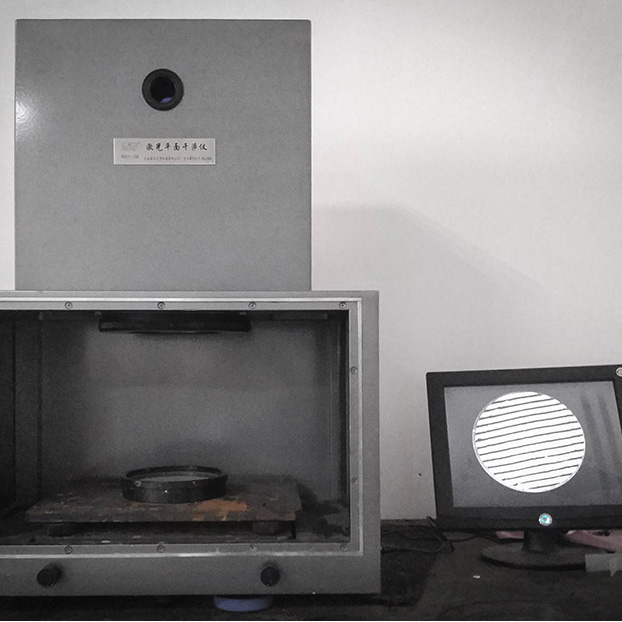 Surface Flatness Checking
The surface flatness and parallelism of the product will detected by using the laser interferometer